As one of the most common cancers around the world, prostate cancer is a genetically heterogeneous disease. This causes a high level of variability to arise in the progression and responses between patients receiving the same treatment.
Image Credit: Kateryna Kon/Shutterstock.com
An overview of prostate cancer
The prostate is a gland that surrounds the male urethra and is responsible for producing semen, which is the fluid that carries sperm. Early stages of prostate cancer will typically not cause patients to experience any symptoms; however, as cancer progresses, some symptoms that can arise include difficulty in starting or stopping urination, urinary retention, which occurs after urination and causes the affected individual to feel unable to empty the bladder and therefore leads to a constant urge to urinate, blood in the urine or semen and/or pain with ejaculation.
Throughout the world, prostate cancer is responsible for about 15% of all cancers affecting men and is subsequently responsible for most deaths in men around the world. Although prostate cancer is 1 of the 6 most common cancers in the world, its incidence rate can vary significantly as a result of genetic factors, ethnicity, geographic areas, age, socioeconomic status, and lifestyle habits.
Current diagnostic tools
Prostate-specific antigen (PSA) levels are routinely checked for men to detect prostate cancer early. PSA values of 4 ng/ml or higher in the blood will typically cause the treating clinician to order a prostatic biopsy; however, PSA values of 10 ng/ml or lower are often associated with low specificity for prostate cancer.
Aside from malignant prostate cancer cells that can produce PSA, other potential factors that can increase PSA levels include benign prostatic hyperplasia (BPH), prostatitis, and age.
This lack of specificity has led several potentially unnecessary biopsies to be performed and therefore increased the likelihood of men experiencing risks that are secondary to these procedures.
In addition to the inability of high PSA levels to accurately predict prostate cancer, it is estimated that 15% of men with normal PSA levels might have prostate cancer, and of these men, about 2% might even have rapidly growing prostate cancer.
Image Credit: MedstockPhotos/Shutterstock.com
Hereditary factors
Aside from age and race, a family history of prostate cancer is considered to be one of the strongest factors for this type of cancer. It is estimated that up to 42% of all prostate cancer diagnoses are due to certain genetic factors.
According to current guidelines, positive family history is defined as three or more relatives with prostate cancer or at least two relatives who have developed early-onset prostate cancer at the age of 55 or less.
Despite the strong evidence for the existence of prostate cancer susceptibility genes, family-based linkage studies have often been insufficient in their ability to reproducibly identify mutations within genes that can be connected to most prostate cancer cases.
Genetic factors
Over the past several decades, the rapidly evolving field of genetic technology has transformed how prostate cancer genetics have been studied. Whereas early linkage studies of prostate cancer involved the investigation of microsatellite markers, more recent genetic studies have included genome-wide association studies (GWAS) of genetic variants, expression profiling studies to copy number variation studies, whole-exome sequencing, and, more recently, entire genome-sequencing studies.
Linkage studies
Early linkage studies have found that prostate cancer risk loci are located on several chromosomes, the most notable of which include HPC1 on chromosome 1q23-35, PCAP on chromosome 1q42-43, and CAPB on chromosome 1p36.
Additionally, the International Consortium for Prostate Cancer Genetics (ICPCG) has confirmed the presence of 12 additional prostate cancer risk regions, of which can be found on chromosomes 1q23, 5q11, 5q55, 6p21, 8q12, 11q13, and 20p11-q11.
BRCA-ness
Several studies have also found an increased risk of prostate cancer to arise in rare mutations in the breast cancer predisposition genes of BRCA1 and BRCA2, both of which are located on chromosomes 17q21 and 13q12, respectively. Under normal conditions, the presence of normal BRCA1 and BRCA2 genes allows for DNA repair pathways to function properly, as well as assist in the regulation of transcription and chromatin remodeling.
However, patients with mutations in either one of the BRCA genes will often have impaired DNA repair mechanisms and genomic instability, both of which are associated with an increased likelihood of tumorigenesis within the breast, ovarian, pancreatic, and prostate tissues.
Notably, 0.3% of sporadic prostate cancer cases have been associated with germline mutations of the BRCA genes, whereas metastatic prostate cancer has a 0.9% and 5.3% chance of having mutations on BRCA1 and BRCA2 genes, respectively. In addition to BRCA, mutations of several other DNA-repair genes including PALB2, BRIP1, CHEK22, and NBS1 are also associated with an increased chance of prostate cancer.
As compared to the risk associated with BRCA mutations, there is between 2% and 3% chance that an individual with mutations in these genes will get prostate cancer. While the risk of prostate cancer with these mutations may appear to be low, the detection of these mutations can assist in the prognosis and potential management of the disease.
CNVs
Copy number variations (CNVs) are defined as segments of DNA that are one kilobase (kb) or larger and can be found at a variable copy number as compared to a reference genome. CNVs have been associated with several complex human diseases, as well as various gene deletions and/or fusions that can increase the likelihood that an individual will get cancer.
Four CNVs that have been correlated with an increased risk of prostate cancer include deletions affecting the ERBB4, EPHA3, and CSMD1 genes, as well as a duplication overlapping the PDZD2 gene.
Liquid biopsies
A liquid biopsy, which is typically performed on peripheral blood, is a useful alternative to tissue biopsies for not only cancer diagnostic purposes but also for the prediction of patient responses to potential treatments.
Liquid biopsies can provide information on the genetic makeup of circulating tumor cells (CTCs) and circulating free DNA (cfDNA) fragments. In advanced prostate cancer, CTCs levels are elevated in patients with highly aggressive phenotypes, thereby allowing this detection method to be particularly useful in predicting metastasis development.
Conclusion
Prostate cancer is a highly complex disease that has been associated with numerous genetic factors. Taken together, oncologists analyzing a combination of both genomic and molecular biomarkers can improve the diagnosis, prognosis, and management strategies of each prostate cancer patient.
References and Further Reading
"Worldwide cancer data" – World Cancer Research Fund
"Prostate cancer" – U.S. National Institutes of Health
Alvarez-Cubero, M. J., Saiz, M., Martinez-Gonzalez, L. J., et al. (2013). Genetic analysis of the principal genes related to prostate cancer: A review. Urologic Oncology: Seminars and Original Investigations 31(8); 1419-1429. doi:10.1016/j.urolonc.2012.07.011.
Helfand, B. T., & Catalona, W. J. (2014). The Epidemiology and Clinical Implications of Genetic Variation in Prostate Cancer. Urologic Clinics of North America 41(2); 277-297. doi:10.1016/j.ucl.2014.01.001.
Cozar, J. M., Robles-Fernandez, I., Martinez-Gonzalez, L. J., et al. (2018). Genetix markers a landscape in prostate cancer. Mutation Research/Reviews in Mutation Research 775; 1-10. doi:10.1016/j.mrrev.2017.11.004.
Further Reading
All Cancer Content
What is Cancer?
What Causes Cancer?
Cancer Glossary
Cancer Classification
More…
Last Updated: Sep 7, 2020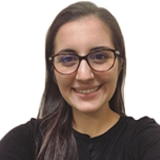 Written by
Benedette Cuffari
After completing her Bachelor of Science in Toxicology with two minors in Spanish and Chemistry in 2016, Benedette continued her studies to complete her Master of Science in Toxicology in May of 2018.During graduate school, Benedette investigated the dermatotoxicity of mechlorethamine and bendamustine, which are two nitrogen mustard alkylating agents that are currently used in anticancer therapy.
Source: Read Full Article