In a recent study published in the International Journal of Environmental Research and Public Health, researchers discussed the challenges faced by pregnant individuals amid the coronavirus disease 2019 (COVID-19) pandemic.
Background
The measures introduced in response to the COVID-19 pandemic continue to be part of people's daily lives. Although using face masks has been touted as the new normal, other restrictive measures, including the closure of schools/facilities, have severely affected individuals. The first lockdown in Germany reduced the number of elective surgeries by 40%.
Since maternal/neonatal care cannot be postponed, pregnant individuals and their partners had to face restrictions in antenatal/postpartum care. Policymakers had to make decisions under uncertainty and pressure as the evidence/experience was limited. Therefore, examining COVID-19 pandemic-related changes experienced by pregnant individuals is necessary. In the present study, researchers explored pandemic-associated challenges in pregnancy care.
Weighing restrictions and changes against measures to contain the pandemic
The German government introduced different measures to contain the COVID-19 pandemic. These were contact restrictions, mandatory masking, and industry closures. Comirnaty, the first vaccine against severe acute respiratory syndrome coronavirus 2 (SARS-CoV-2), was licensed in Germany in December 2020. Vaccination was implemented, initially prioritizing risk groups due to limited vaccine doses.
However, vaccination among pregnant individuals was contentious. This sub-population had limited safety/efficacy data as pregnant subjects were not part of the vaccine clinical trials. Vaccination for pregnant individuals was gradually recommended, with an increasing body of evidence indicating the protective effect of vaccines.
Pregnant individuals have been historically excluded from vaccine trials and considered highly susceptible to select diseases. Although controversial, some researchers suggest including pregnant people in clinical trials, which has led to studies evaluating the efficacy of COVID-19 vaccines. One study observed a significant decline in stillbirths with no vaccine-attributable adverse pregnancy outcomes.
Vaccination has been historically a significant health measure against infectious diseases, and the hope to contain the COVID-19 pandemic was centered on vaccine development. The objective was to prevent COVID-19 directly or indirectly. Several strategies have been implemented to improve vaccination coverage, including the "3G rule."
Drug Discovery eBook
Compilation of the top interviews, articles, and news in the last year.
Download a free copy
Individuals were restricted access to public spaces if they were not vaccinated, recovered, or tested negative for COVID-19. An important implication was to what extent the restrictions limited autonomy since vaccinated populations had more freedom than others who did not comply with the 3G rule. The Corona Protection Ordinance required primary/booster vaccination status for public activities.
Pregnant individuals were initially hesitant to vaccinate due to the exclusion from vaccine development trials. A study reported that 73% of pregnant subjects would not vaccinate even if vaccines were safe and effective during pregnancy. Older age and higher educational level were associated with vaccine acceptance.
Vaccine skepticism might have been due to misinformation on the impact of vaccines on reproductive health and fertility. Thus, government-commissioned providers must relay the correct information. Around 26% of females reported challenges accessing routine antenatal care in Germany during the pandemic. Most restrictions were during childbirth and in the postpartum period.
A Japanese study revealed that patients were required to use face masks during labor and delivery. In contrast, another study reported limitations in birth experiences during the pandemic in some European countries. These included restrictions on a companion's presence during birth and skin-to-skin contact/breastfeeding if the mother was suspected/confirmed to have been infected.
Mental health concerns
Some populations have been more exposed to SARS-CoV-2, while others have a higher risk for long-term health damage. Targeting vulnerable groups, including pregnant women, is essential to promote equity and address the most neglected and vulnerable populations. The World Health Organization (WHO) concluded in a scientific brief that the COVID-19 pandemic and the associated public health and social measures increased mental health problems.
Several studies have reported growing mental problems in expectant mothers. In particular, one study suggested that the pandemic aggravates stress-associated vulnerabilities, predicting elevated anxiety, and distinguished two kinds of stress, preparedness stress, the feeling of being unprepared for childbirth, and perinatal infection stress, the anxiety of contracting the infection.
Conclusion
Taken together, the authors provided valuable insights into the measures, peculiarities, and changes experienced by pregnant individuals during the COVID-19 pandemic. Women who delivered during the pandemic faced limitations, particularly during childbirth, when restrictions were imposed on a companion's presence and to wear face masks. More research is required to evaluate the differences between women experiencing pandemic-related challenges during pregnancy/childbirth and those who did not.
Journal reference:
Leiße, A. et al. (2023) "Pregnancy Care during the COVID-19 Pandemic in Germany: A Public Health Lens", International Journal of Environmental Research and Public Health, 20(3), p. 2721. doi: 10.3390/ijerph20032721. https://www.mdpi.com/1660-4601/20/3/2721
Posted in: Medical Science News | Medical Research News | Disease/Infection News
Tags: Anxiety, Breastfeeding, Childbirth, Coronavirus, Coronavirus Disease COVID-19, covid-19, Efficacy, Fertility, Infectious Diseases, Labor, Mental Health, Newborn, Pandemic, Pregnancy, Public Health, Reproductive Health, Research, Respiratory, SARS, SARS-CoV-2, Severe Acute Respiratory, Severe Acute Respiratory Syndrome, Skin, Stress, Syndrome, Vaccine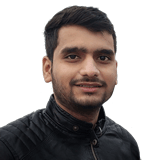 Written by
Tarun Sai Lomte
Tarun is a writer based in Hyderabad, India. He has a Master's degree in Biotechnology from the University of Hyderabad and is enthusiastic about scientific research. He enjoys reading research papers and literature reviews and is passionate about writing.
Source: Read Full Article