Growth of the digital pathology market
Digital pathology is experiencing rapid growth worldwide. In 2019, the global industry was valued at $767.6 million, with experts predicting growth at a CAGR of 11.8% between now and 2027, which will see it double in size.
Image Credit: Pakpoom Nunjui / Shutterstock.com
Much of this growth is being generated by the increasing adoption of the technology as scientists are booming more aware of the benefits, as well as the recent advancements in technology that have recently enhanced digital pathology's offering and made it cheaper and more accessible.
Currently, the market is focussed on continuing to develop workflow efficiency, as well as provide tools for faster and more accurate diagnoses of diseases such as cancer. The increasing prevalence of chronic diseases has been driving the market up until this point, with scientists under pressure to advance their understanding of the disease as well as offer medical professionals faster and cheaper diagnostic methods.
Further to this, as life expectancy continues to rise so do the rates of certain illnesses in our population as the older generation is more susceptible to chronic conditions. This is driving the digital pathology market, as scientists use the method to improve diagnosis.
The field of digital pathology has only recently matured as technology in the last two decades has advanced and allowed the concept to be accessible to a wide number of clinics around the world. The industry is still in a period of growth, with several trends predicted to drive the industry over the coming years. Below we discuss what is expected in the future of digital pathology.
What is next for digital pathology?
Advancements in specific technologies such as computerization, digital imaging, multiple fiber-optic communications, and robotic light microscopy are expected to drive future market growth in digital pathology. One specific technology that has become of particular focus is that of digital microarrays.
As the use of digital pathology has grown, so have the libraries of data. Because of this, pathologists require a tool to enable the extraction of actionable information from this vast dataset. Scientists have proposed that digital microarrays may be the solution.
Recently, systems have been designed that allow the mining of digital archives of slides to generate image microarrays (IMAs). These IMAs allow entire single digital slides to be converted into an array of many high-resolution images, potentially thousands, with each image in the array providing essential diagnostic morphologies.
In the future, we will also see an increase in the integration of artificial intelligence (AI) into digital pathology. In fact, most current research is focussing on developing AI to improve the software used in digital pathology.
AI is helping to develop digital pathology in a number of ways. Firstly, it is being implemented to improve digital image analysis. While previously, pathologists had been required to select regions of interest within the tissue samples themselves, AI is now being used to select these areas automatically. This is allowing pathology to rely less on manual labor that is subject to human error and use automation instead.
Studies have proven that AI is more effective at recognizing and analyzing pathological features in samples than previous methods have been. This is helping to speed up and improve diagnosis, as well as making the drug development process more efficient and cost-effective.
In addition, AI is helping to reduce error rates by using data to check the diagnoses made by pathologists, alerting them if the algorithms calculating their conclusion is not in line with what is predicted.
Finally, AI is also developing digital pathology by allowing it to integrate with other data sources, combining a richer data set and therefore leading to more informed diagnoses. For example, natural language processing is being used to extract relevant data from text-based patient notes and incorporate it with the image-based information retrieved by digital pathology.
Another area of focus for digital pathology developments of the future is moving away from the use of traditional computers and using quantum computers to process the data. Because digital pathology involves sharing an ever-growing volume of images and holding this data in libraries, the capacity of these libraries needs to grow as the use of digital pathology grows.
With traditional computers, this is a problem, because they have certain storage capacities. Quantum computers, on the other hand, have a far greater storage potential. This is because they do not rely on encoding data in binary, which holds data as either a 0 or 1, as traditional computers do.
Quantum computers hold data in qubits which canoe in 'superposition' where they are both 0 and 1 at the same time, or anywhere in between the two. Because of this difference, quantum computers can store significantly more information than traditional computers.
In the near future, we will see quantum computing developed for use in digital pathology, which will open up possibilities for the field, given the near-unlimited storage potential of the system.
In general, the future will see digital pathology continuing to embrace new technologies, and improve its capabilities. AI, digital microarrays, and quantum computing will play a bit part in this, helping to continue to drive growth in the industry.
Sources:
Balis, U., Cheng, J., Hewitt, S., Monaco, J., Rodriguez-canales, J., Roy-Chowdhuri, S., Feldman, M., Shih, N., Giaccoae, G., Hipp, J., Pantanowitz, L., Yagi, Y., Madabhushi, A., Hanson, J., Filie, A., Tomaszewski, J., Brodsky, V. and Emmert-Buck, M., 2011. Image microarrays (IMA): Digital pathology′s missing tool. Journal of Pathology Informatics, 2(1), p.47. www.researchgate.net/…/51925216_Image_microarrays_IMA_Digital_pathology&
Digital Pathology Market Size, Share & Trends Analysis Report By Product, By Application (Drug Discovery & Development, Academic Research, Diagnosis), By End Use (Hospitals, Clinics), And Segment Forecasts, 2020 – 2027. Available at: www.grandviewresearch.com/…/digital-pathology-systems-market
Pantanowitz, L., 2010. Digital images and the future of digital pathology. Journal of Pathology Informatics, 1(1), p.15. https://www.ncbi.nlm.nih.gov/pmc/articles/PMC2941968/
Further Reading
All Pathology Content
Pathology – What is Pathology?
Types of Pathology
Advances in Digital Pathology
Oral and Maxillofacial Pathologies
More…
Last Updated: May 28, 2020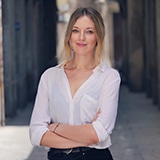 Written by
Sarah Moore
After studying Psychology and then Neuroscience, Sarah quickly found her enjoyment for researching and writing research papers; turning to a passion to connect ideas with people through writing.
Source: Read Full Article